Jewelry Services in Austin, TX
Not much is worse than ruining a precious piece of jewelry—especially when it's a treasured piece or family heirloom. If you need any jewelry repair in Austin, TX, then visit Caleesi Designs Jewelers.
As a family-owned company with trained team members, we can provide you with the assistance you need. Are you looking for fine jewelry repair? Do you need a ring resized? Caleesi Designs can help you fix and refurbish your precious piece, so you can continue showing it off whenever you wear it.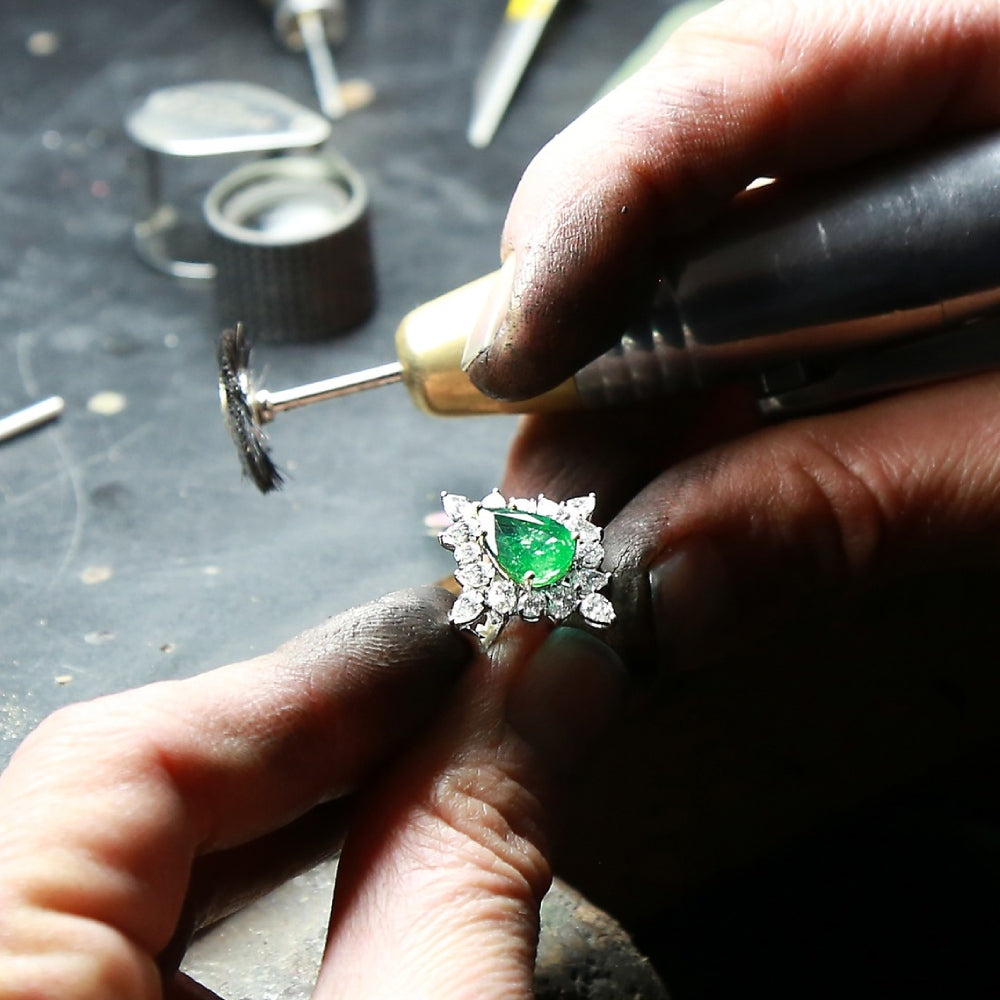 Stone & Gemstone Replacement
Over time, everything wears out, and that includes your fine jewelry. Sometimes, you may need a stone replacement if the gemstone falls out of your ring or another piece of fine jewelry. Our repair professionals will expertly replace any stone and ensure that it will remain intact for years to come.
Ring Resizing
You can also have a professional ring resizing in Austin, TX, at Caleesi Designs to ensure the perfect fit. Resizing rings is common for those inheriting family heirlooms, but you may also need to improve the fit of a ring you own. As we age and arthritis sets in, our knuckles may swell, which causes your ring size to increase. Luckily, Caleesi Designs can handle arthritic ring fit, so nothing can stop you from wearing your prized jewelry pieces.
Heirloom Jewelry Repair
Jewelry is important to many of us since unique and treasured memories surround each piece. You may have a favorite ring, bracelet, earrings, or necklace from a dear relative, or a special piece you bought on a romantic getaway. Get your heirloom jewelry repaired in Austin, TX, at Caleesi Designs Jewelers.
Looking For Appraisals in Austin, TX?
Whether you've just acquired a family heirloom or finished sorting through some old jewelry, you may be wondering about the value of your piece. You can get jewelry appraisals in Austin, TX, at Caleesi Designs. Have an expert analyze your jewelry to tell you more about its weight, material, and worth.
Jewelry Services In Austin, TX
Full Service Jewelry Repair
Stop by our shop, whether you need a special jewelry gift, jewelry repair services, or want to add a custom piece of jewelry made for your collection. One of our talented team members is sure to provide the assistance you need!
Contact Us